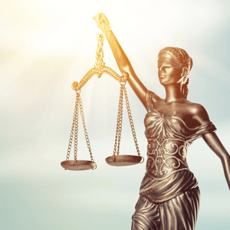 Dear Pacifica Community,
The Supreme Court's recent ruling, overturning Roe v. Wade, erodes almost 50 years of precedent protecting equitable access to women's reproductive health, right to make private, informed choices about their health care, and their futures.  This move towards increasing political activism by the court in removing reproductive rights threatens lives, well-being and security for many in our country.  This decision is of grave concern to Pacifica Graduate Institute as it is antithetical to our mission and values.
We stand with the State of California and Governor Newsom in his statement that this decision "…endanger[s] the health and safety of millions of women across the country, California must do everything it can to protect the fundamental rights of all women – in California and beyond."  While we are heartened by California's commitment to protect women's health rights, we recognize that our community has many members outside our geographical location, in a nation now further polarized and divided.  We understand and unequivocally affirm our institutional duty to stand in solidarity with women, as the respect, equity, and dignity of women remain important markers of a just and democratic society.  We must listen to women's voices and attend to women's needs in this matter.
We on the IMC urge community members to research and educate yourselves on these issues, speak openly and share your perspectives in a respectful manner, employ empathic listening when possible and support one another in these pursuits.
Sincerely,
Pacifica Graduate Institute Management Council (IMC)
Convened by:
Joseph Cambray, Ph.D.
President/CEO